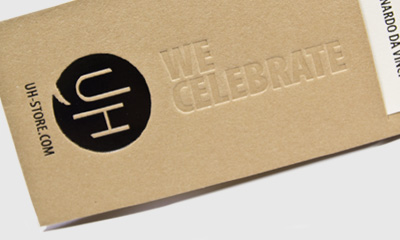 The brand UH is born with the premise to honor and to remember the greatest personalities existed in the most varied fields, from science to the art, from the literary matters to the sport, nothing is excluded.
It has an eclectic personality and it loves all the one which can be defined energy, uniqueness, singularity; it shows the single man who has distinguished himself from the whole.
It's a celebration of man and of all its potential.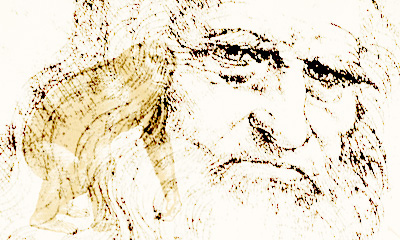 Universal Human, synthetized with UH, is a term used to indicate the excellence of a person in multiple fields.
An exemplary model of universal man is without doubt Leonardo da Vinci, the first celebrity realized of all the collection. He was born in the same zone outside Firenze where we are from.
The logo hides also a reading from right on the left in honor to the great Italian genius: if you read backwards the name UH becomes abbreviation of the single word "human".
You can also pronounce the onomatopoeic word "uh" recalling the sound of the monkey that in the evolutionary scale always symbolized the difference between man and animal, between instinct and reason, intellect.
The reverse reading is revealed by the frieze of the logo to the left: is the tip of the Antarctic Peninsula flipped.
 Was chosen Antarctica because is the only continent not yet colonized by humans in our time, it's a goal yet to be reached, goal extreme, evolutionary future.
We're speaking about the World and of all the one which can represent the Travel.
The same planet we live in is constantly changing as is the man all along.